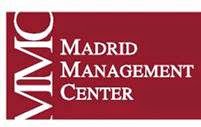 Madrid Management Center –founded in 1992– has as its primary objective to offer internationally recognised study programmes to students in higher education and non-degree courses in business and management to professionals. In addition, we offer advice and support to individuals in charge of organisations in Spain and abroad.
Our senior management derives their knowledge from holding executive positions in international companies, working on consultancy assignments and teaching in universities and business schools in various countries for more than 20 years.
Since 2003, we have been engaged in teaching University of London International Programmes' students. During all these years most of our students have achieved excellent results in their examinations.
We are committed to provide the highest standard of professional service and support to those who place their trust in us. 
Registered address: Velázques 94, 1st floor – 28006 Madrid (Spain). Telephone number: (+34) 917 817 010. E-mail: info@managementcenter.es 
The entry of Madrid Management Center in the Companies Registration Office [Registro Mercantil de Madrid] is: Tomo 25.783, folio 217, hoja M-62155, inscripción 3.