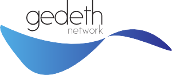 GEDETH NETWORK wants to make it easier for your business to be part of global markets. We offer a team of professionals specialized in global markets from different fields (business, legal, management control, marketing and consulting) who share a vision and international experience. 
If we want to become your ally, we understand that our services need to be useful, personalized, quality and results-oriented. 
We have a stable network of partners over 25 countries chosen for their professionalism and expertise. Being one of their objectives to also detect and help international investors interested in entering into the Spanish market. 
GEDETH is the name that the Phoenicians, the pioneers of international trade, gave to their colony, current-day Cadiz (Spain): gateway of Europe to new experiences and encounters. We have adopted their trading philosophy: boldy searching for new markets and trading opportunities.
Especialidades
International Trade, Business Development, Foreign Direct Investment, Investor Services, M&A, Financial Restructuring, Business Intelligence, Market research